news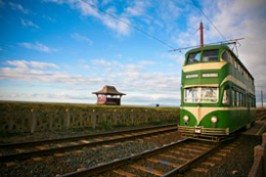 Walking for the Weenies
We've almost raised enough funds to buy a key piece of lifesaving equipment - one that will make a true difference to the lives of the patients at the Gomel Children's Hospital. And we're walking the extra miles to raise the rest!
Since the foundation of Chernobyl Heart we've worked hard to raise awareness of the plight of Gomel's forgotten children - and your response has been amazing. So much so, in fact, that we're almost at the point of being able to purchase a valuable piece of diagnostic medical equipment for the Gomel Children's Hospital. Soon, we'll be able to give the Gomel Weenies a fighting chance against the terrible legacy of the Chernobyl disaster.
The equipment in question will play a key role in the monitoring of children's cardiac function, enabling the dedicated medical staff to evaluate their health and make life-changing decisions about treatment. The sooner these decisions can be made, the greater the odds of a child surviving his or her condition.
Of course, the rest of the money won't raise itself, so on Friday the 10th of February we're holding a sponsored walk from Blackpool's Starr Gate right up to Fleetwood Ferry, the length of track followed by Blackpool's famous trams - that's 11.3 miles! A team of seven people will be marching up the promenade in the face of blisters, sea spray and the unforgiving weather of the Lancashire coast, all to raise money for the Gomel Weenies.
This is the last big push before we can buy this crucial piece of medical equipment for the kids, so your sponsorship is essential. However much, however little, any sponsorship will make a real difference. Please get in touch to find out more, or use the "donate today" box on the top-right of this page to make your contribution. Thank you.
Enter your email address to register for updates: